Our attorneys are dedicated to staying connected to the legal issues that affect your business. Subscribe to our blogs related to your industry to receive timely updates on the legal developments that matter to you.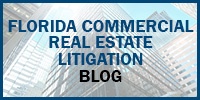 Florida Commercial Real Estate Litigation Blog
Case updates and other topics of interest on commercial real estate litigation in Florida for litigators and transactional attorneys as well as those in the real estate industry. Read more.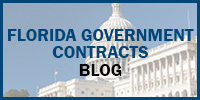 Florida Government Contracts Blog

Whether you're a large defense contractor or a small business entering the federal, state or local marketplace for the first time, learn from experienced lawyers who understand the law on doing business with the government. Read more.
The Hospitality Blog will analyze and discuss the recent trends, laws and regulations affecting hospitality establishments in Florida. Read more.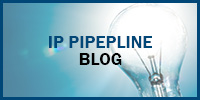 IP Pipeline Blog
Designed to help individuals and companies in all phases of their creation and intellectual property development learn the latest case updates and trends in trademark, copyright and trade secrets. Read more.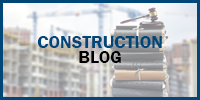 Construction Blog
Written for litigators, design professionals, contractors, owners, developers, engineers and others in the field, this blog covers legal issues. Read more.
Covers significant developments and provide practical guidance in the cybersecurity and technology space. Read more.
The appellate blog analyzes and discusses recent cases, news and trends of interest to appellate practitioners and trial lawyers litigating cases likely to result in appeals. Read more.
Florida Labor and Employment Law Blog
Shutts' Labor and Employment Law Blog analyzes and discusses laws, regulations, recent news and trends affecting labor and employment issues in a variety of industries and in both the private and public sector. The blog is written for employers, employees, HR professionals, decision makers, in-house counsel and the general public. Experienced counsel and authors will cover a myriad of issues affecting labor and employment in an ever changing economic and legal landscape.Read more.